16 Mar

Ten Best Lighting Designers in the UK

Looking for a guide to the best Lighting Designers in the UK? Then you have reached your Lighting and Interiors Online Exhibition destination. We have tirelessly scoured our regions for Ten of the Best Lighting Designers in the UK right now. So – you don't have to – simple.

Urbis Schreder kick us off with a look at the Lighting Design Industry sector – now – and in the future – followed up by the remaining nine for Ten of the Best Lighting Designers in the UK right now…
Urbis Schreder – Total Lighting Solutions 
Urbis Schreder has been providing high quality lighting products since 1977 and has since grown to be one of the UK's largest suppliers of street lighting and exterior decorative lighting equipment.Technical quality and aesthetic design are at the heart of this teams philosophy and coupled with a customer focused work ethic, has led Urbis to develop the most cost effective, energy efficient exterior lighting innovations on the market today.
So why work with Urbis Schreder? The answer is simple. By constantly taking the time to understand customer needs, they have developed a range of high quality products and services that deliver truly effective, energy efficient exterior lighting solutions. This includes both LED and HID luminaire design, covering a wide range of applications. By working in partnership with Urbis Screder, you can take full advantage of the benefits of working with such an established and successful brand.
Project: Tagged a 'proof of concept'by engineers, Urbis Schreder developed an interactive streetlight outside the football ground on MK Dons FC – that also included 360-degree LED lighting, CCTV and a remote-controlled public address system.
The CCTV system and PA speaker – for match day announcements – are both connected to the MK Dons control room to allow instant access and remote control.
The 'Schréder Shuffle' has a modular nature, which also ensures the installation is futureproofed. The luminaire can be upgraded at any point to include additional functionality such as mobile device charging and specialist advertising features.
We spoke with Schréder, who were kind enough to discuss the Lighting Design Industry sector with us and take a look at the future…
L&I: Where do you think Lighting Design currently stands?
S: LED technology offers a range of energy saving and functional capabilities for lighting designers, architects and facilities managers.  Regenerating a lighting scheme with LED luminaires can achieve energy savings of more than 60%, with significant reductions in carbon footprint.
LEDs also offer designers a great deal of flexibility and control.  For example, traditional high-intensity discharge (HID) lanterns cannot be dimmed due to the slow warm up phase, whereas LED has an instant lux level the minute it is activated.  Central management systems (CMS) utilise this functionality and go even further, networking LED luminaires together to enable remote operation and granular control from a central location.  'Smart' integration, networking, remote access, and advanced dimming schemes can also contribute to increased energy efficiency, greater control and a more appealing environment.
LED technology offers more freedom than traditional lighting technologies.  Their small size means high quality lighting can now be built into outdoor furniture, such as park benches and bollards, as well as being integrated into architectural features like bridges and handrails.  This is becoming increasingly popular with lighting designers, who are creating unique location characteristics by adding depth and variety to LED regeneration projects that go far beyond simple functional lighting.
L&I: Where is it going in the future?
S: A new generation of 'smart' luminaires are decluttering shared spaces, providing additional futureproofing requirements and further reducing carbon footprint.
Advances in design and energy management mean external lighting products can now be multifunctional and internet connected, offering far more than a means of increasing control, minimising costs and reducing energy usage.  'Smart' modular lighting columns can integrate a variety of security, safety and social activation technologies including: loudspeakers; CCTV; Wi-Fi; infra-red; visual guidance tools and electric charging points for vehicles and personal electronic devices.
L&I: What is Schréder's position?
S: Schréder develops intelligent solutions that go far beyond simple lighting.  Schréder partners with its customers to deliver stunning projects that transform public and private spaces into safe, comfortable and sustainable environments.  Schréder operates at the forefront of the industry offering solutions that create engaging and interactive experiences that include state-of-the-art LED lighting, wireless control systems and connected 'smart' features such as cameras, wireless internet and a range of charging applications.
Want to see more innovative and future-ready projects from Schreder? Click here.
---
Speirs and Major – How Designers work with Light
A multi-award-winning design practice that uses light to enhance the experience of the visual environment; these guys have been established for over two decades. The team is inspired by light and its many innovative uses and applications. Their work encompasses architecture, strategic branding and innovative product design. And they absolutely had to make our list after being credited with helping to raise awareness of the lighting design profession globally.
Projects include Millennium Dome, Royal Botanic Gardens Kew, Armani Ginza Tower and the Copenhagen Opera House – to name but only a small handful.
The firm work in close collaboration with architects and designers, using light to reveal and accentuate the core principles of the architectural design. As lighting architects, they develop environments where light is an integrated part of the final built form. Combining creativity with pragmatism ensuring the client's lighting solution is both sustainable and easy to manage.
For more projects Speirs and Major projects click here 
For specific Speirs and Major products click here 
---
Nulty Lighting Design – More than meets the Eye
With a London HQ plus a new Middle East base in Dubai, Nulty Lighting Design is comprised of a team of unique individuals who all work closely together, bouncing ideas around and coming up with some thoroughly high-five-worthy lighting design concepts as a team. Architects, interior designers and engineers too – not to mention the people who actually own the space and have a vision for it.
These professionals believe that success can only be measured as optimum if all collaborators ideas were heard, understood and considered before any decisions were made. So it's natural that they consider it a duty to work just as hard on collaboration and understanding as they do on their own architectural lighting design schemes: Thus the final creation will be infinitely better as a result.
Nulty prides itself on focusing on the way you want a space to be experienced – not whether you prefer chandeliers to spotlights – or have a specific "contrast ratio" in mind.
Lighting design has almost nothing to do with fixtures and fittings, and pretty much everything to do with creating the right sort of atmosphere.
Not shy about delving into new lighting design approaches that are more sustainable and environmentally friendly; you can count energy efficiency, light pollution and environmental impact high up on their list of concerns, and we continually test their designs for innovation, buildability, maintainability, longevity and affordability.
Known for being easy (perhaps even fun?) to work with, these guys consider their work a vocation rather than a job.
Projects include, Selfridges, Keflavik Airport Iceland, Charlotte Tilbury and Hemsley and Hemsley.
To look at the comprehensive and far-reaching work of Nulty with their other many and varied projects please click here   
---
Michael Grubb Creative Lighting Design Agency
Micheal Grubb is an award winning independent practice that takes architectural lighting design in a new direction. Defined by engagement with the client, the space and the brand, the practice offers consultancy, strategy, design and creative services in all areas of lighting design including; Masterplanning, Public Realm, Retail & Leisure, Exterior, Interior, Exhibition, Heritage, Light-Art and Events.
What are their buzzwords? Creative / Professional / Enthusiastic / Productive / Socially responsible / Respected / Passionate / Approachable
This agency develops individual narratives for public and private spaces through the mastery of light.  Michael Grubb Studio's thinking is unique and innovative whilst at all times remaining socially responsible and sustainable.
Want to see more projects from Michael Grub?  Click this link
---
LDPi Lighting Architects and Designers
LDPi are one of the leading firms of Lighting Architects/Designers worldwide. As an RIBA registered practice of 15 years, this team ensure professionalism and delivery on projects across 18 countries.
Staffed primarily by Architects and Interior Designers LDPi ensures seamless integration into Design Teams around the world.
LDPi focus on the effect and integration of light throughout all practice work, whether this be in a Masterplan condition or small-scale project.
With an inherent understanding of the construction process and unique staff skill base in architectural detailing, LDPi strive to provide integrated solutions anchored in architecture. With an inherent interest in the design world, they seek influence and creativity from all aspects of international design and culture. The practice embraces new technology and design challenges always looking forward whilst embedded in the commercial realism of international design and construction markets.
This team are: Architectural, Masterplanners, Hospitality, Retail and Workplace experts.
Take a look at LDPi other projects by clicking this link   
---
Luxonic – Take the next step… 
Luxonic are the UK's foremost designer of commercial lighting solutions.
Their passion for lighting has never been stronger and they want to share that passion with you.
Looking to the next 30 years of this successful designer, Luxonic, an iron clad motivation remains in which to continue to grow the relationships that will be responsible for the next generation of smart buildings.
Always happy to partner on individual projects, this team do understand the value in fostering long-term relationships with those who share commitment to quality design. Their success to date has been driven by that principle and Luxonic see it as the cornerstone of their future as a business.
Luxonic know that they can only deliver your vision for a project by having the right people in place to support you.
They want their partners to be able to rely on them: For an honest and proactive consultancy that enables them to achieve their project vision.
To that end, each member of the Luxonic team puts your vision at the heart of everything they do. Be it designing in optimal efficiency, creating project-specific aesthetics, or delivering transparent performance forecasts, working with Luxonic is designed to be a collaborative experience that benefits all parties.
So as they say: Why not take the next step with Luxonic…
Recent (and impressive) projects include Hotel Football, One Tower Bridge, British Antarctic Survey and Glaxo Smith Kline.
Want to see more of Luxonics projects? Click this link
---
Cundall
Established in the UK 40 years ago, Cundall has developed into an international multi-disciplinary consultancy operating from over 20 locations across the globe.
Cundall currently operates in the UK, Australia, Asia, MENA, and Europe. They have taken their UK knowledge and award-winning engineering expertise to each of these markets, and tailored it to suit individual local needs.
Their success in these new markets is attributed to an ability to be flexible, highly responsive and adaptable to the different challenges, regulations and local practices which influence the delivery of projects in each region.
With over 700 staff across the globe offering a full range of integrated engineering services, they are big enough to be able to provide a highly focused and dedicated team on our clients' projects, but still at a size where the core values can be effectively applied.
Every project is led by a Partner/Director to provide the right experience and guidance throughout the life of the project.
Click this link to take a look at more Cundall Lighting Projects 
---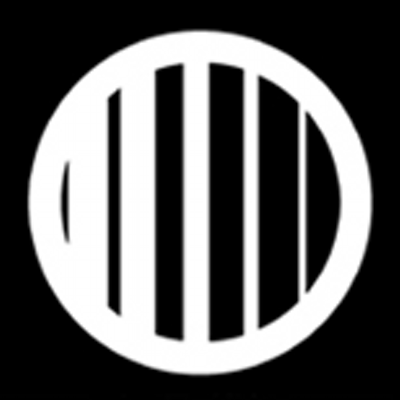 Sutton Vane Associates
Sutton Vane Associates Independent lighting design consultancy Sutton Vane Associates covers all areas of commercial and residential architectural lighting design, from lighting masterplans for cities to schemes for museums and leisure attractions, exhibitions and specially-commissioned light art.
Leading lighting designer Mark Sutton Vane established the practice in 1995. It has since won numerous awards for exterior and interior lighting projects in the UK, Europe, the Middle East, Asia and Africa, and has been rated as one of the top 10 lighting designers worldwide.
Want to see more Sutton Vane Associates Lighting Projects? Click the link 
---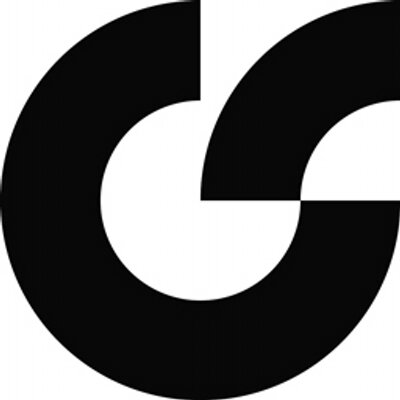 Cinimod Studio 
Cinimod Studio offers a team of that comes from across the globe with specialities in architecture, lighting design, artwork design and fabrication, software development, project management, sound design, composition and audio branding
Award-winning creative lighting in architecture and temporary installations, these guys have worked with clients from incredibly inspiring companies from across the globe and from a variety of sectors.
Art Paris Art Fair, Sobranie, BMW, McLaren and Itsu to name but a few.
Click this link to take a look at Cinimod Projects 
---
illuminationworks
The seamless integration of light into architecture is the primary objective of an illuminationworks project. The lighting plan is complementary to the architect's vision. It reinforces the intended design and creates an atmosphere, but never becomes the sole focus.
This objective is achieved through the discreet detailing of all light sources into the architecture from the earliest stages of the design process. The latest innovations in lighting technologies are engaged to ensure that details are unobtrusive and energy efficient.
illuminationworks has working relationships with many innovative manufacturers so that each project can have light fittings tailor-made to achieve a unique design. These varied relationships also guarantee brilliant results within all budgets.
The company boasts an experienced staff that has worked on projects on every continent and is familiar with product availability and local electrical and energy codes. They have also worked with architects from all over the world on projects of every varying style imaginable.
To view further illuminationworks projects please click the link